How to manually Create DHL Express Labels for KRAHO
How to manually Create DHL Express Labels for KRAHO
Updated by Jason Hoeung
1. Sync KRAHO's order from DEAR to Starshipit and once order is synced, open the order in starshipit. At the bottom of the order, choose Plain Label and inform Warehouse that KRAHOs order has to be manually printed and labelled since they have their own DHL Express Account.

2. Inform the warehouse to start the order as soon as they can. After the order has finished on the warehouse's end, go to PCA Express backend to see the Dimensions and weight of all the boxes that have been packaged. This can be found in the Task list > "Order Number" > Pack Order.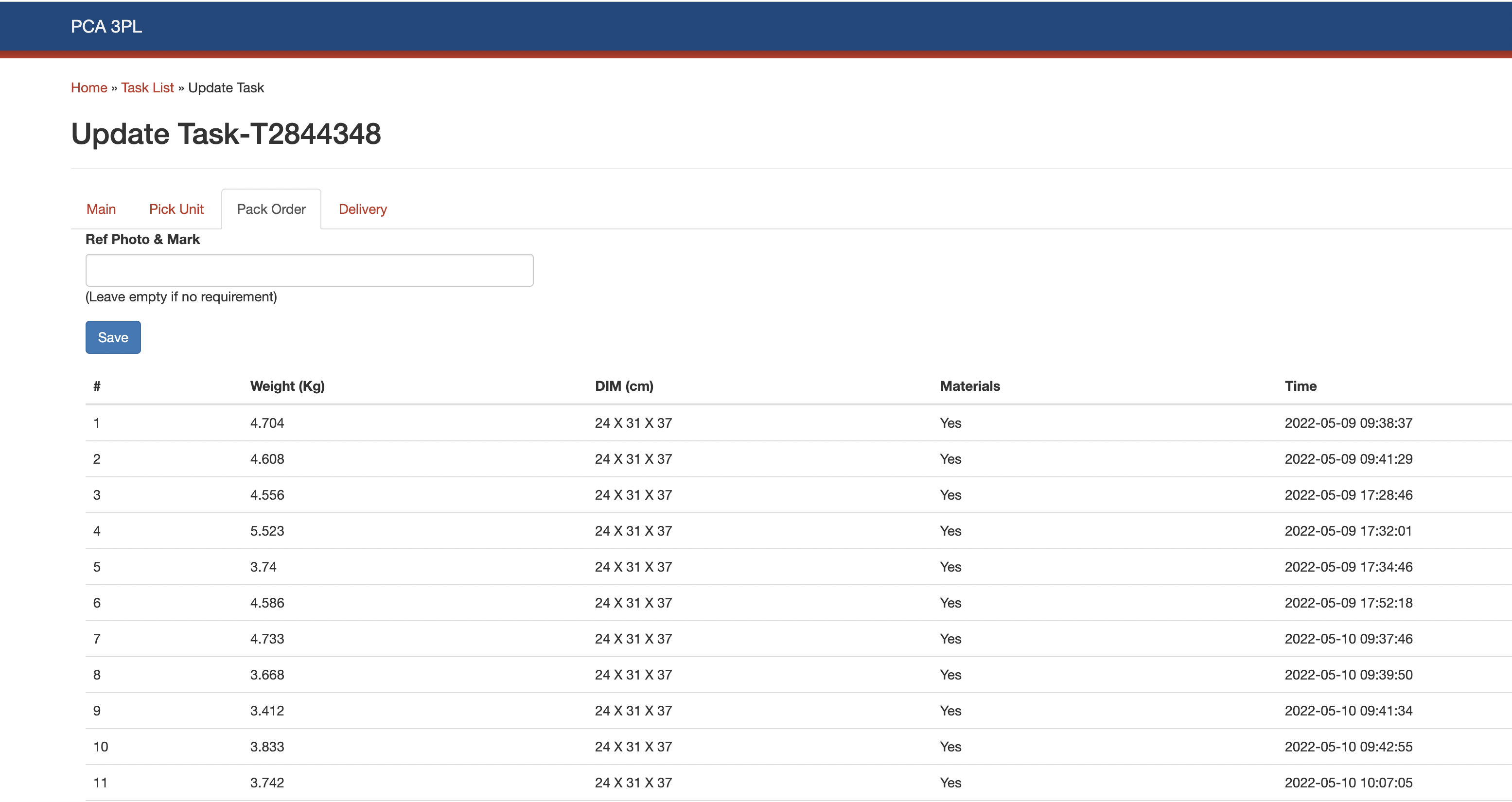 3. Open DHL Express and login via this link: https://mydhl.express.dhl/au/en/home.html#/getQuoteTab
4. Navigate to "Create from Favourite" Tab and create a new shipment and click 'Next' from the first page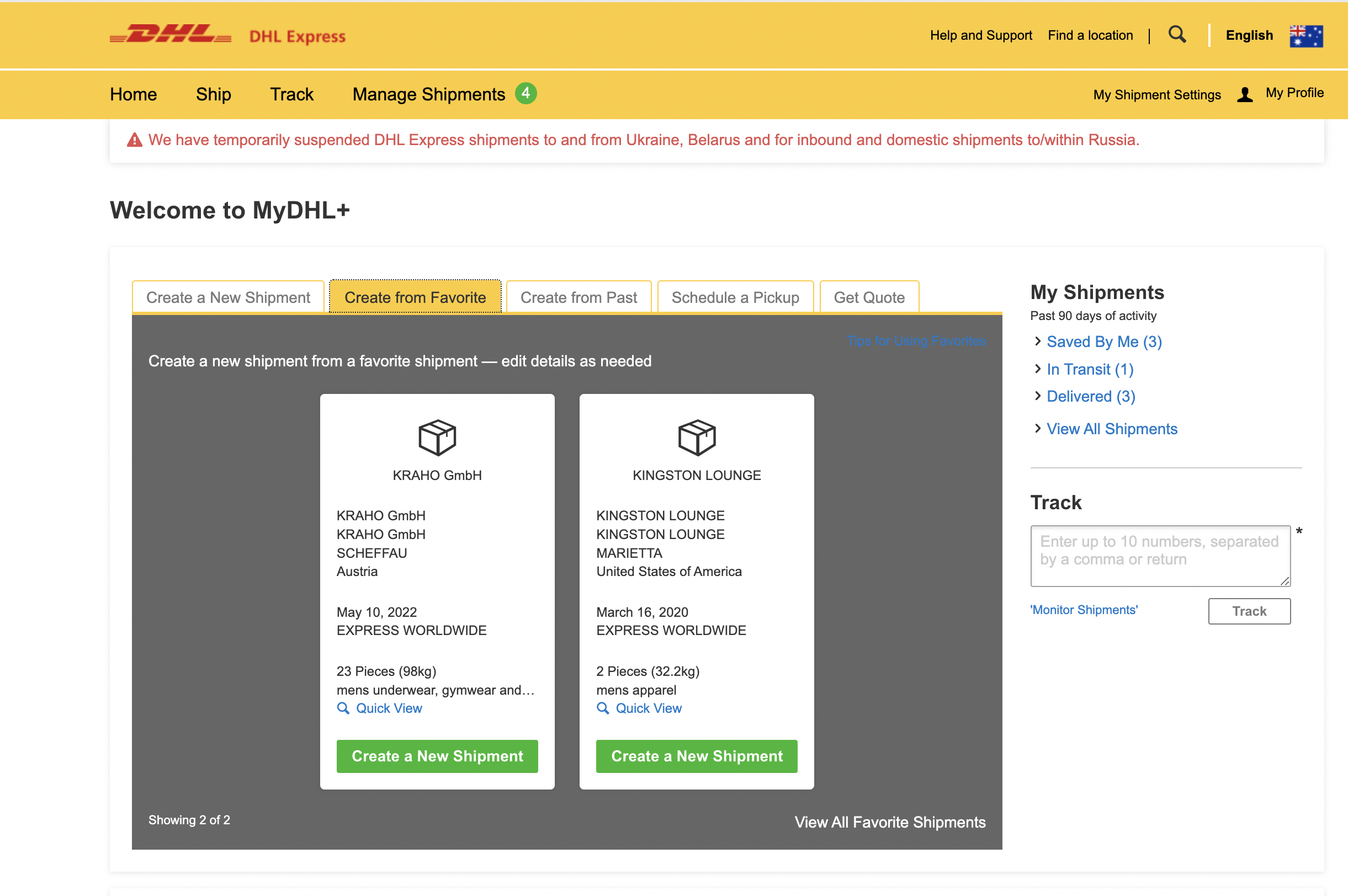 5. On the second page, change the following details to match the order.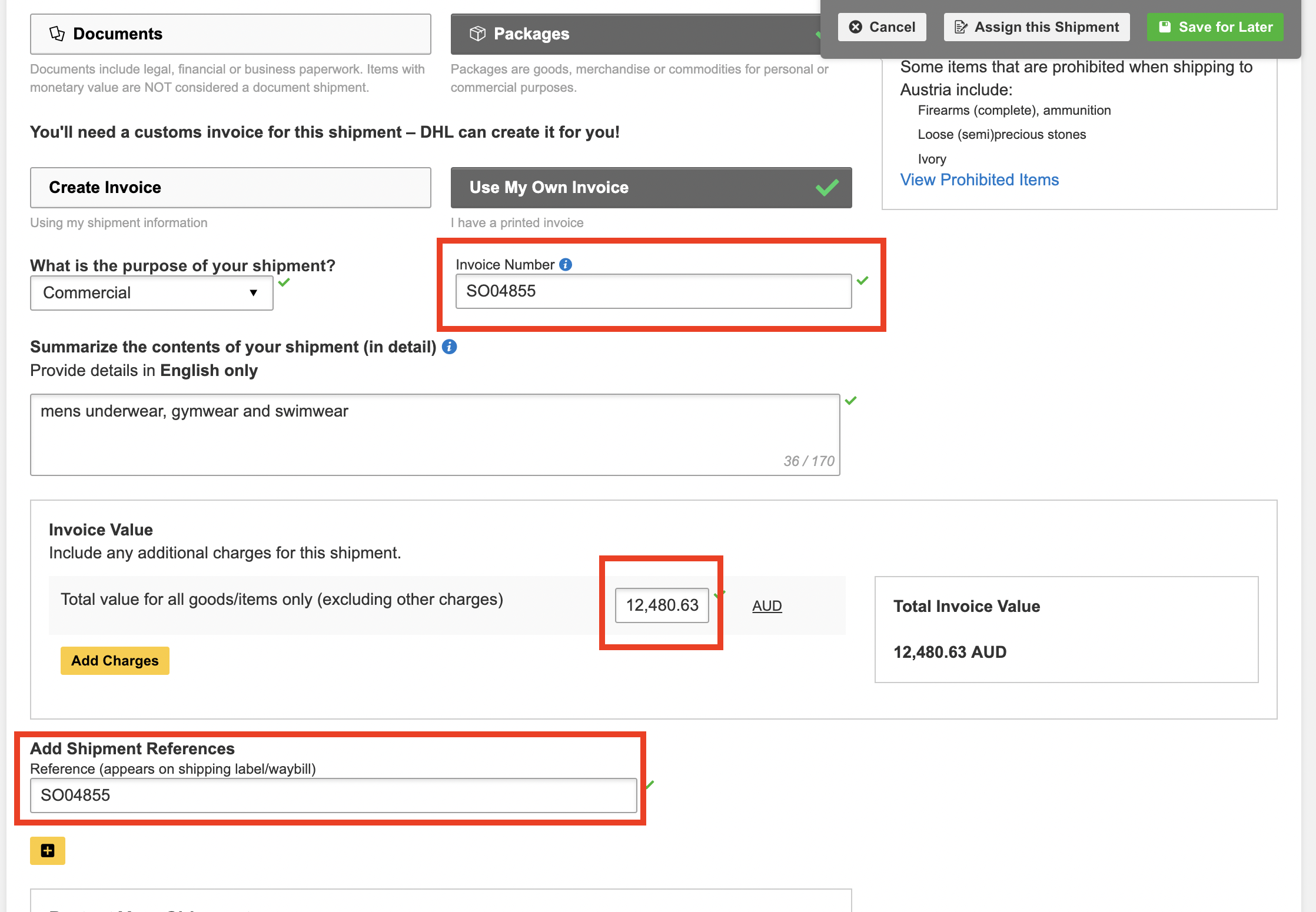 6. After relevant information is prompted, go to the package selection and fill the dimensions and weight given.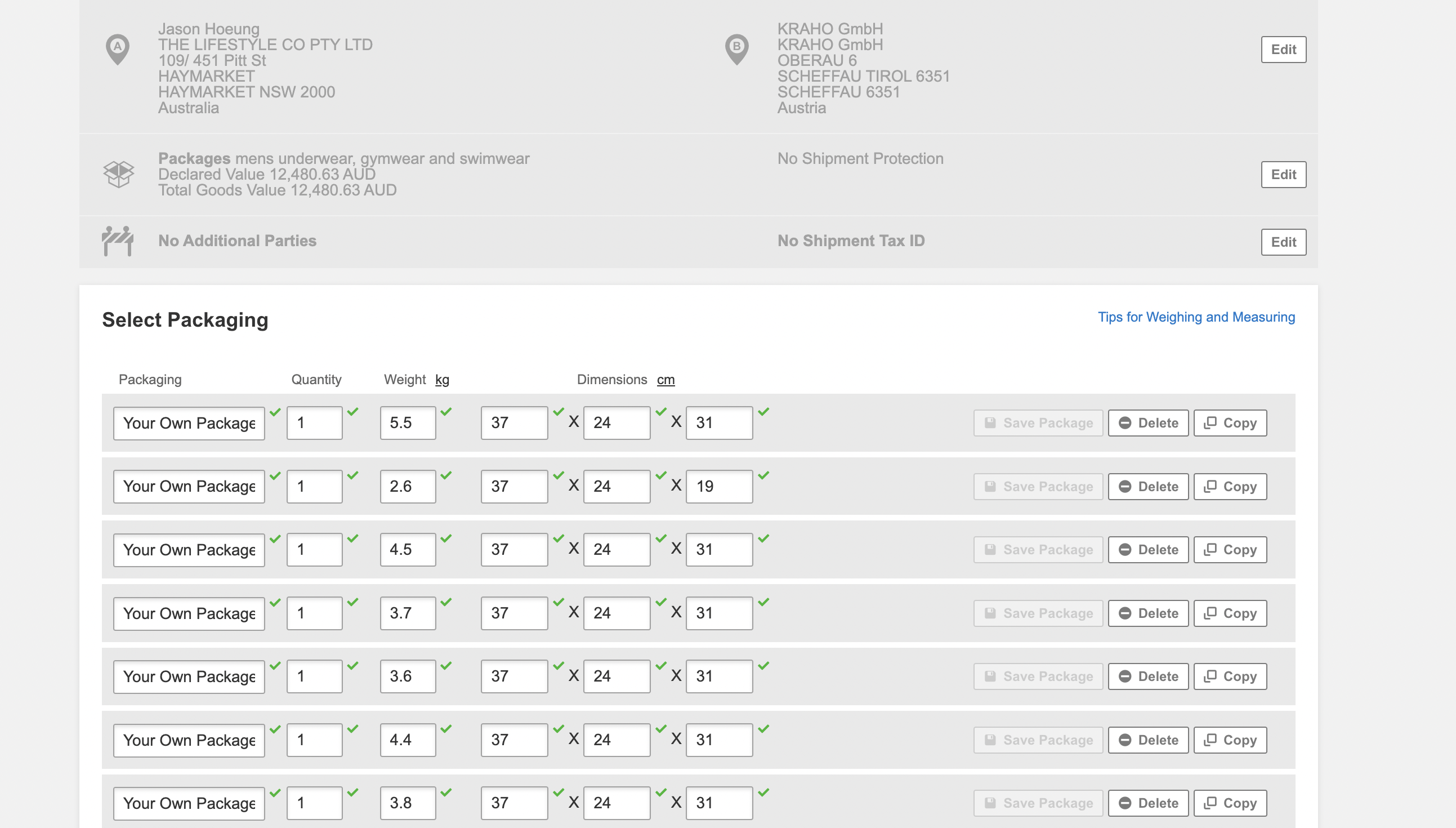 7. Finalise and print labels for Warehouse. Send Warehouse 3 items. These include: Invoice from DEAR, DHL APPAREL CUSTOMS.pdf & Labels.